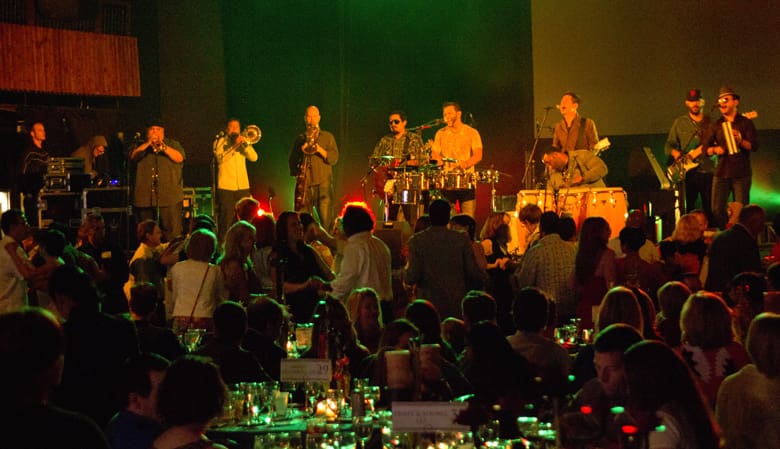 This past weekend's Any Baby Can 15th Annual Rockin' Roundup 2012 at the Austin Music Hall was great.
It's always great working with one of our favorite bands, Grammy-award winning Grupo Fantasma!
Here's what the band had to say about working together with us to put on this benefit –
"Normally I'm not a big fan of the sound in the Austin Music Hall as it's essentially a gigantic boomy concrete box, but on this occasion [Any Baby Can, 15th Annual Rockin' Roundup 2012] the sound was pristine with sonic clarity and a well balanced range of all frequencies. I could hear the whole band on the spacious stage for once! Not to mention the friendly, prompt and professional attitude of the sound crew which helped the band to seamlessly set up, soundcheck, and perform without any delays or confusion!" – Greg Gonzalez, Bassist
Not only did we enjoy working with Grupo Fantasma, but we also appreciated the hard work of all people involved in putting together the benefit, including (but not limited to) the Austin Music Hall staff and crews, Any Baby Can, Northwestern Mutual, volunteers, Nomad Sound crew, and all attendees!
Thanks for another great show!