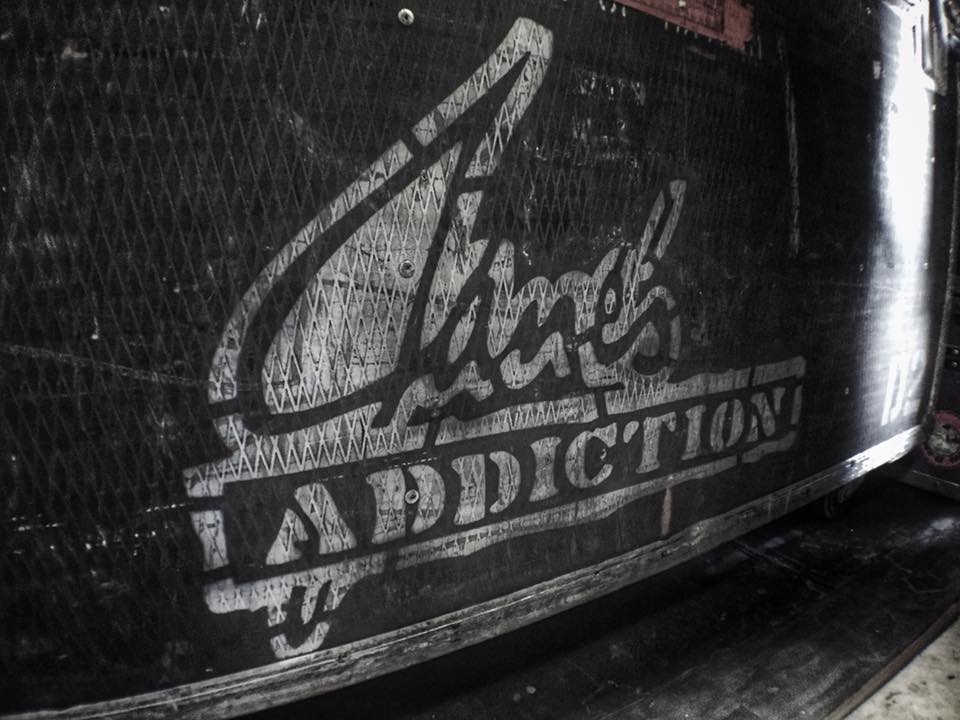 Jamie Welwarth and Matt Trevino of #TeamNomad take a few moments to dish on what it's been like covering the FOH and MON positions for Jane's Addiction as they celebrated their 1990 LP Ritual de lo Habitual with a "The Sterling Spoon Anniversary Tour," which included a headlining performance at Lollapalooza on July 30th, 2016.
Along with celebrating Ritual de la Habitual, 2016 also marks the 25th anniversary of Lollapalooza, which Jane's Addiction singer Perry Farrell founded in 1991 as a traveling festival. While it went on hiatus in 1997, the festival was revived in 2003, canceled in 2004 and finally settled in its new home, Chicago's Grant Park, in 2005; it has since expanded to include festivals across South America.
What they had to say

MATT- Lollapalooza was an absolute treat on so many levels.. Double 25th Anniversaries made this run an incredibly special tour, and one that I was personally excited to see through.

JAMIE- Getting to mix bands that you have made a personal connection with- that's an amazing opportunity. And the fact that I've been a fan since the 80's is what makes this gig one of the best. Working with Jane's is a dream gig for me, and I love it from the moment I arrive, until the truck door shuts. Delivering the experience of Jane's Addiction to a crowd of 60,000 is more than amazing, it's what years of blood, sweat, and tears add up to- that's my pay off. 

MATT- Jamie and I had always joked about how amazing it would be if our schedules ever lined up, and if/when we'd ever be able to assemble "The Dream Team." Our work dynamic couldn't have been a better match, and Jane's was the perfect band to put it all into motion.
JAMIE- I fought for Matt to land this position, and I am stoked to have an opportunity like this, and to bring another #TeamNomad engineer on the road with me. He knocked it out of the park! And you know, its hard to say this and not sound like I'm bragging, but it's great to be on the road, and to roll up to venues across the nation wearing a Nomad logo on my chest. Honestly, I almost always have engineers and musicians say, "Hey, you work with Nomad from Austin?! I had a great experience with Nomad during SXSW!" Or, "A Nomad Sound crew treated us so well the last time I played in Colorado! It sounded great, and there was no bad attitudes to be found." It brings me a lot of pride hearing and receiving those compliments."
– Jamie Welwarth has been with Nomad Sound for 10 years, and in addition to Jane's he has recently been the FOH engineer for Fitz and The Tantrums, Jimmy Vaughn, and Dwight Yoakum. He always brings his Telefunken-Elektroakustik microphones, and Neve Master Buss Processor along for the ride.

– Matt Trevino has been with Nomad Sound for 3 years, and has recently toured as the FOH engineer for The Birthday Massacre and the Trail of Dead. He is a master at using the Waves C6 Plugin, (find his "cupping the mic" tutorial video here). For this run he also used Smaart Live, to not only help manage the eq response of the monitors, but also to ensure phase alignment between spaced pairs and fills.
.