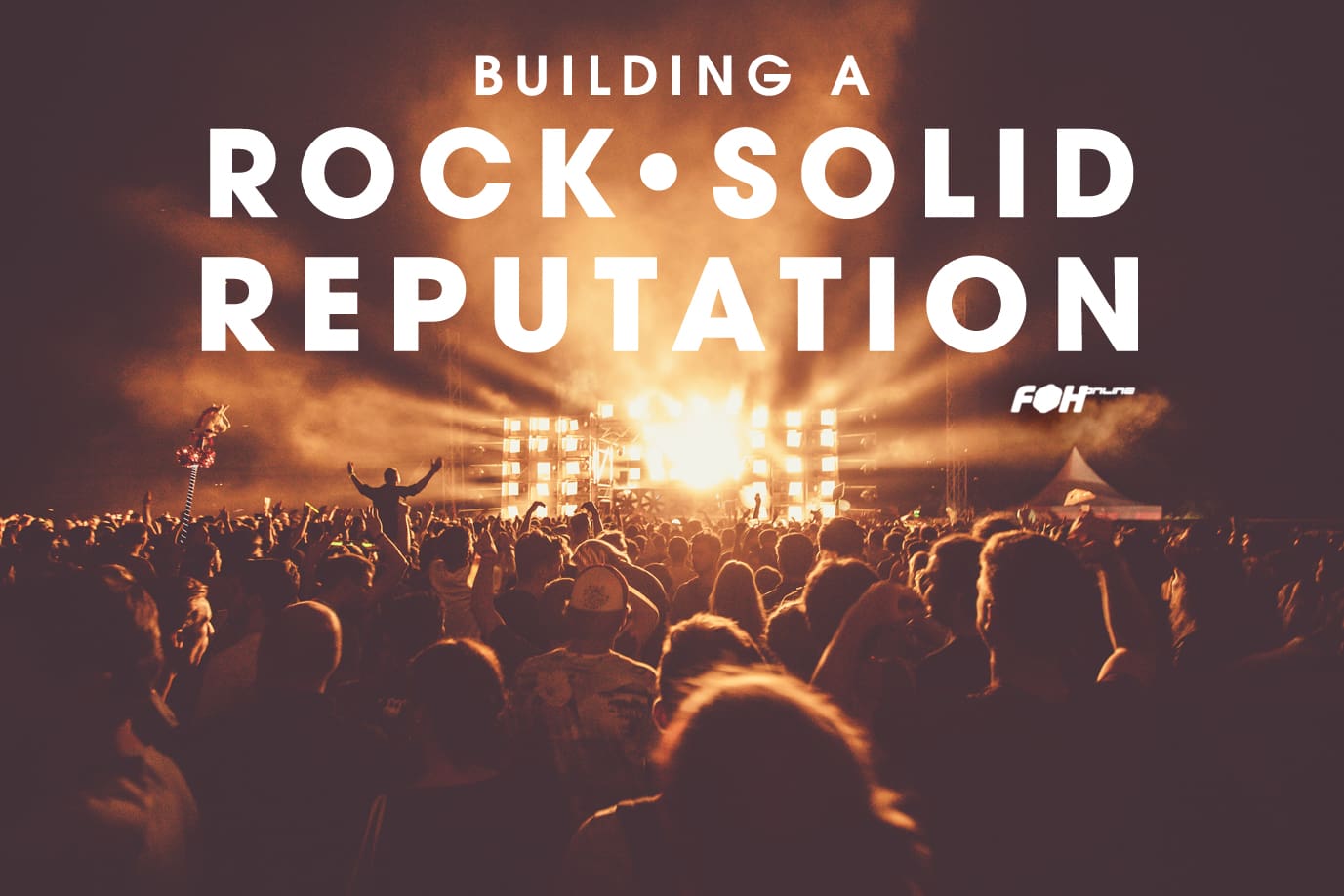 For many years during the infancy of our organization, word-of-mouth was our marketing plan, and hard work + overtime was the strategic investment we made into new business development. And although I didn't realize it at the time, it must have been a rock-solid reputation that we were working so hard for, because it certainly wasn't to get rich!
Its comical to think back about it, but it is a fact that our daily commitment to the grind won the respect and appreciation of our clients. And the good and honest words of our clients are responsible for the majority of our growth over the last decade. From the beginning we knew that a earning a good reputation was more valuable than money. And we also were aware that we couldn't build a reputation on what we were going to do. So we dedicated our time to the grind, building credibility one show at a time.
Years of developing our team, deepening our infrastructure, and taking care of our clients positioned us to capture emerging opportunities. As we matured into an organization that was capable of handling events of greater magnitude, there is no mistaking the impact that having rock-solid reputation played in sustaining the growth of our company. 
Now, in a natural progression of unique magnitude, it's exciting to share the kind words and accolades that FOH Online has recently published about Nomad Sound, along side the other Parnelli Award's Hometown Hero Finalists of 2016!
There are many ways to judge the vitality of our industry — ticket sales, manufacturer's bottom line, new hires. As we compiled the voting for this year's Hometown Hero finalists, we noticed that there are so many new companies being honored. Not that these are "new" companies, per se —most have been around for a quite a while (one since 1976). But this year, only two have been in the winner's circle before. What do these winners get? A nice certificate suitable for wall-hanging; a chance to come to the Parnelli Awards show on Oct. 22 and win Regional Company of the Year; but perhaps most important of all, bragging rights. Let's meet the regional winners! – FOH Online
All six Hometown Hero finalists appear on the 2016 Parnelli Awards ballot (on page 47, and also at www.parnelliawards.com/vote).

Voting continues through the month of September. The top vote-getters will be honored at the Oct. 22 ceremony at the Rio in Las Vegas. For more information (and reservations) go to www.parnelliawards.com.