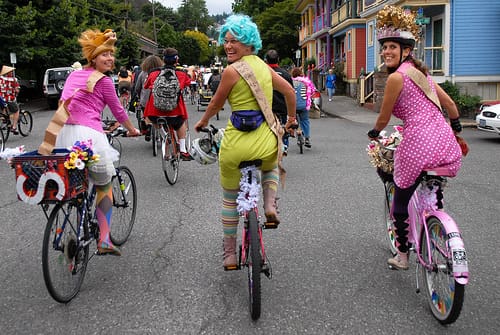 Nomad is about to be in the center of the freaky fun factory, as we return to Ft. Collins, Colorado for another record breaking concert event: New Belgium Brewing's Tour de Fat. Starting with an estimated 17,000 person bicycle parade, all in full costume, and ending with an estimated $80,000 to benefit bicycling non-profits in the region- the Tour de Fat is simply a different class of charity event.
With 7 shows left on the 2012 schedule, you've still got a great opportunity to witness the fun loving bicycle carnival in a city near you!
Check it all out here: Tour de Fat 2012!!!